"When they want for nothing and everything is available
humans have an insatiable desire to own something exclusively special.
That's when the charisma and appeal
that decor can express become essential."
RIZZETTO
Leitmotif for quality
Rizzetto is specialized in the production of tailored couches, armchairs, small armchairs, sofabeds, beds and sofas. Thanks to the artisanal touch on all its models, Rizzetto is able to convey all its experience and tradition in upholstered products. It can give your home a personal feel so that it is exclusive and has a unique style.
PRODUCT CATALOGUE
Discover the complete range of Rizzetto products:
couches, beds and small armchairs to satisfy any need.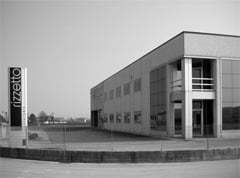 RIZZETTO
COMFORTABLE
The constant improvement of the aesthetic and functional features of our upholstered products guarantees that our clients purchase artisanal products with good value for their money.
COMPANY PROFILE